5 Examples of Successful Social Media Marketing Campaigns
12 minute read
Social media offers a great platform to take your business or brand to the skies. However winning immense customers on social media is a challenging task, but we are not saying that it is impossible. With proper strategies and marketing campaigns, you can rule the social media world and witness great results for sure.
Social Media Campaign – Introduction
In simple words, a social media campaign is a systematized endeavour that supports enhancing user interest, awareness, and allegiance to a brand, or business with the use of social media channels.
Social media marketing campaigns like UGC and Influencer campaign will help to gain quantifiable results with the help of planned tactics for a specific crowd. To run such social media campaigns, brands can use a variety of platforms such as Instagram, Twitter, Facebook, LinkedIn, YouTube, Pinterest, and many more.
There is a significant number of social media platforms accessible to your brand's social media marketing. The best way to get motivated is by looking for social media campaign examples of other brands. Thus, to boost your social media strategy, we have listed here a few of the trending social media marketing examples. Let's have a look-
There are social media marketing strategies that work for every brand and guarantee their success rate. Strategies such as partnering up, inviting rich user-generated content, spreading social awareness or simply capitalizing on trending technology and making rich and wise use of social platforms' functionalities.
Must Read: 5 Examples of Powerful Social Media Campaigns You Can Learn From
Herein, today, we are talking about 5 social media marketing campaigns that have been done outstandingly right. Brands that we know, the technology that we use, causes that we relate to and things we binge-watch on the web, not only this but also the places to which we travel and the social causes we are receptive to, we have covered 5 unique brands that led on the social media marketing game terrifically-
1. Apple – #ShotOniPhone
For social media marketing campaigns, the classic example of Apple requires a mention. Apple with its #ShotOniPhone social media campaign aims to increase user-engagement and empower its very own customers for brand marketing. Users simply have to use the hashtag in the caption of their social media posts to enter into this user-generated content campaign.
The brand hereby uses the hashtag to pronounce the improvements in their camera features and functionality of every new phone variant by letting the brand customers do it themselves by sharing photos clicked on their iPhone.
Apple today has successfully created vast user-generated content by means of the user-generated content campaign by giving power to its very own customers. Original and creative content by brand customers has benefitted Apple in a stellar way.
Minimal marketing efforts and inputs and maximal social recognition, Apple classically did it with its hashtag campaigns #ShotOniPhone, #ShotOniPhone6, #ShotOniPhone7, and the like.
Also Read: How to Utilize User Generated Content (UGC) in Business Marketing
2. Pedigree's Dog Selfie Campaign- #HOLLYWODselfie
On the occasion of National Pet Dental Health Month, Pedigree Australia used the opportunity to launch its social media campaign Dog Selfie, also an app by DentaStix. The whole initiative aimed at increasing awareness about pet's dental health.
The whole campaign targeted at improving pet dogs health, especially their dental health and hygiene. It aimed at bringing the owners and the dogs closer through the selfie-clicking activity.
The Dog Selfie App aimed at clicking selfies of dogs(who are utterly notorious when it comes to clicking pictures). Hence, it used attention-grabbing click sounds which helped to keep the dogs attentive while taking the selfie.

The brand embedded an active social hub on their website displaying all the selfies uploaded over social media using the #HOLLYWODselfie. This drove user engagement with the campaign to an ultimately different level.

3. Worldwide Breast Cancer – #KnowYourLemons
In light of social media marketing campaigns, Worldwide Breast Cancer came forward with a simple and innovative approach with their #KnowYourLemons campaign. The campaign aimed at spreading awareness among women for breast cancer, its various signs and symptoms.
By using a cleverly designed image using lemons to show various signs of breast cancer, Worldwide Breast Cancer educated women about 12 different signs of breast cancer development. The campaign incredibly informed women that lumps are not the only signs of breast cancer.
The campaign here diverted from the nipple-based censoring rules, and instead capitalized on the sober and subtle idea of employing lemons guiding women to get a breast check-up done regularly and not ignoring signs that could point towards the possible chances of breast cancer.
This social media marketing campaign encouraged women for seeing lesser-known warning signs and seek doctoral guidance if they see persisting physical signs on their breasts.
With an excellent reach of 7.3 million people with merely 3 Facebook posts, #KnowYourLemons took a simple yet striking visual approach using lemons to strike a balance between playful and serious. Amid this, the campaign also catered to an awareness subject, giving people a platform to share their thoughts and experiences on.
4. Air Bnb – #WeAccept
In November 2016, Airbnb publically acknowledged widespread racial discrimination over its platform and took steps to weed it out. It took no time to launch a full-fledged social media campaign #WeAccept to weed out the prevalent discrimination practices. The campaign attracted an immense response from the audience, both positive and negative.
The campaign aimed at creating an atmosphere free from any sort of discrimination based on race, religion, nationality, ethnicity, gender, disability, sexual orientation, or age.
The announcement of the US government's travel ban on seven Muslim nations in Feb 2017 was given a strong response by Airbnb's #WeAccept campaign demanding non-negotiable acceptance at all costs. Not just the campaign helped Airbnb to declare its values but also turned this issue into an actionable opportunity for refugee relief initiative.
Through this incredible campaign, Airbnb transformed its own community commitment into a global campaign #WeAccept and drove conversation around the sensitive and yet very important issue of acceptance and thereby inspire action.
Airbnb as a brand has always spoken of quality hospitality and services and the brand has now upped their social game excellently.
4. Buzzfeed Tasty
BuzzFeed's Tasty is all about delectable and drool-worthy short videos that teach you how to make a quick and easy recipe in just no time.
Delicious food video content exploding on Facebook, 'Tasty'social media marketing campaign aimed at creating addictive food recipes for the viewers. These videos simply work as a quick-cooking show for the social media savvy generation. Lasting for less than a minute or two, these videos deliver indulging recipes to the users.
Built essentially for Facebook, BuzzFeed's Tasty has stupendous social media analytics. The videos here have garnered millions of views, over a 100 million Facebook fans, 2000+ food video recipes, and a promising reach of 500 million users every month.
The videos by Tasty are optimized and tailor-made to suit Facebook's autoplay feature which starts playing the videos without the sound on. Here, a sound is not vital to see the video. Today when it's known that Facebook's algorithm promotes video content ahead of other types of content, BuzzFeed with Tasty has capitalized on this idea by building 'short and sweet' videos for the audience that desires tasty food simply!
5. Make-A-Wish Foundation – #ShareYourEars
This social media marketing campaign is about Make-A-Wish Disney. Simply meaning, this campaign is a partner effort by Make-A-Wish Foundation and Disney where both are pioneers in their fields and both pull at the heartstrings with their stories and message.
Make-A-Wish Foundation is renowned for their heart-warming stories. The foundation partnered with Disney and brought about major success for their user-generated content campaign together. The two businesses came together for a social cause and multiplied their efforts to spread the message and appeal to double the audience as one could have with singular efforts.
The social media marketing campaign #ShareYourEars asked the audience to share a picture of them wearing their Mickey Mouse Ears captioning the picture with the #ShareYourEars hashtag and for every such post, Disney Parks donated $5 to Make-A-Wish up to $1M come true!
This social media campaign experienced immense user participation which led Disney to double the original amount that they initially planned on donating. The #ShareYourEars campaign surpassed its originally planned success rate tremendously due to high user-engagement from the followers of two unique brands.
Here, partnering up came to benefit Make-A-Wish Foundation spectacularly for its user-generated content campaign.
6. Starbucks – #WhatsYourName
Starbucks UK started a campaign named #WhatsYourName in February collaborating with 'Mermaids', an organization that supports gender-diverse youth and transgender. This campaign focused on people of all genders by respecting their chosen names by combining social media engagement and TV advertising.
Having your name written on the side of your cup is a well-known aspect of the Starbucks experience and this campaign is derived on this aspect. It is a popular feature of Starbucks that enact respect of the customer names by which they want to be called.
This Starbucks campaign request users on social media to use the #WhatsYourName hashtag, which made it a really motivating campaign. They additionally urged users to post the pictures of their Mermaid tail cookie. This, as a result, helps in raising funds for Mermaids, using the campaign hashtag.
To create a buzz on social media, this campaign utilized one of the most conventional advertising methods i.e. a TV spot. However what made this campaign lead an emotional and real impact? Starbucks leads the campaign with their values with a clear hashtag.
7. Spotify – #2019Wrapped
Spotify is a popular music streaming and media service provider. Since 2017, it compiles its most listened-to songs, artists, and albums to share the year-end information with the audiences. This is all compiled in a personalized summary "Spotify Wrapped".
They advance larger for 2019, with a past decade (2010-2019) summary, which demonstrates clients' preferences and listening habits. These summary snapshots are ideal for posting across Facebook, Twitter, and Instagram as they are provided in shareable image formats.
Spotify also created customized summaries for artists, that help them gain an insight of in which countries their music was streamed in, how many fans they had, and the total number of hours of streaming time.
Artists can get a knowledge of how many fans they had, which countries their music was streamed in, and total hours of streaming line, with Spotify personalized summaries. Spotify offers its users a fun and smart visualization to share by creating a winning ad campaign to share. It let the users do the work of promoting it.
8. Casper: Sleep Channel
A social media campaign is initiated by Casper which is a mattress store. For the target market, the campaign was initiated by way of an audio playlist that helps them sleep better.
The best part about the campaign was that the brand launched the playlist on its Facebook page as a magical, meditations, bedtime stories to assist you with slowing down and drift off.
Apart from Facebook, the brand also uses conventional social networks such as Instagram and Twitter to promote its playlists. Also, the brand didn't just post the playlist on IGTV and YouTube but also music streaming services such as Spotify, this is what makes the campaign unique.
Vital Elements of Successful Social Media Campaigns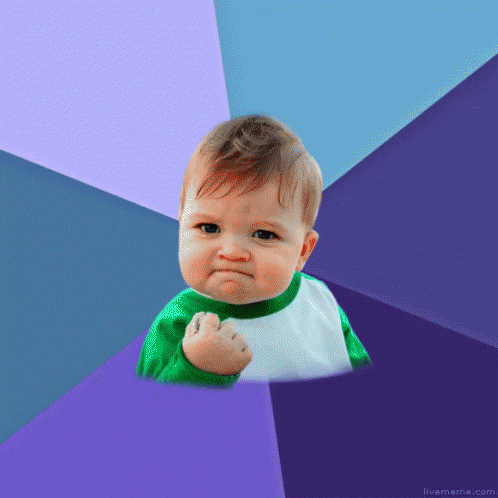 I hope that it comes to your notice that all the social media marketing examples listed above are totally unique from each other. Thus, let us know what makes all these campaigns so successful. To help you know, we have listed a few of the key elements. Have a look-
Trackable- With a unique channel or hashtag with each campaign, the companies can easily evaluate the key indicators of success. This could be different for different campaigns such as for contests it could be the number of entries, for an awareness campaign it might be mentioned or shared. Whatever your objective is, stay assured that you have a plan to measure your influence.
True to the brand- These social media campaigns are a tactic by way of which the brand identity and values reverberate with their fans. It is essential that the campaign should make sense for your brand irrespective of its big-budget or clever concept.
Unique to each platform- It is easy for your social media team to broadcast the same content across every platform, however it looks baggy. The aspect of a superior and upstanding message is its core messages that are specifically tailored for each social network. While developing your messages, stay assured to think about your audience on each social platform.
Focused- You should cling to one objective and one central message for every campaign. Stay focused on the central message of your campaign so that the customers should not be confused with what you are asking them to do. The point of your campaign should be instantly clear to the customers.
Use Social media wall for your social media campaign success
Try Taggbox Events
Final Words
Hope you have gained good knowledge on successful social media campaigns in the last few years. These social media campaign examples help you understand the value of social media marketing. Also, it can make a big difference in creating brand awareness, lead generation, and sales.
With the support of social media aggregator tools such as Taggbox, you can simply manage your next social media campaign. Through various networks, you can schedule and publish your posts. Besides, this will help you engage the audience and measure results.
What are the brilliantly done social media marketing campaigns that we have missed out on? Share with us!
Also Read: 7 Inspiring Examples of User Generated Content Marketing Campaigns